THE EMPEROR'S NIGHTINGALE
Jan 12-26
School Matinees: Tu-Fri, 11 AM; Public Performances: Sat/Sun, 11 AM & 3 PM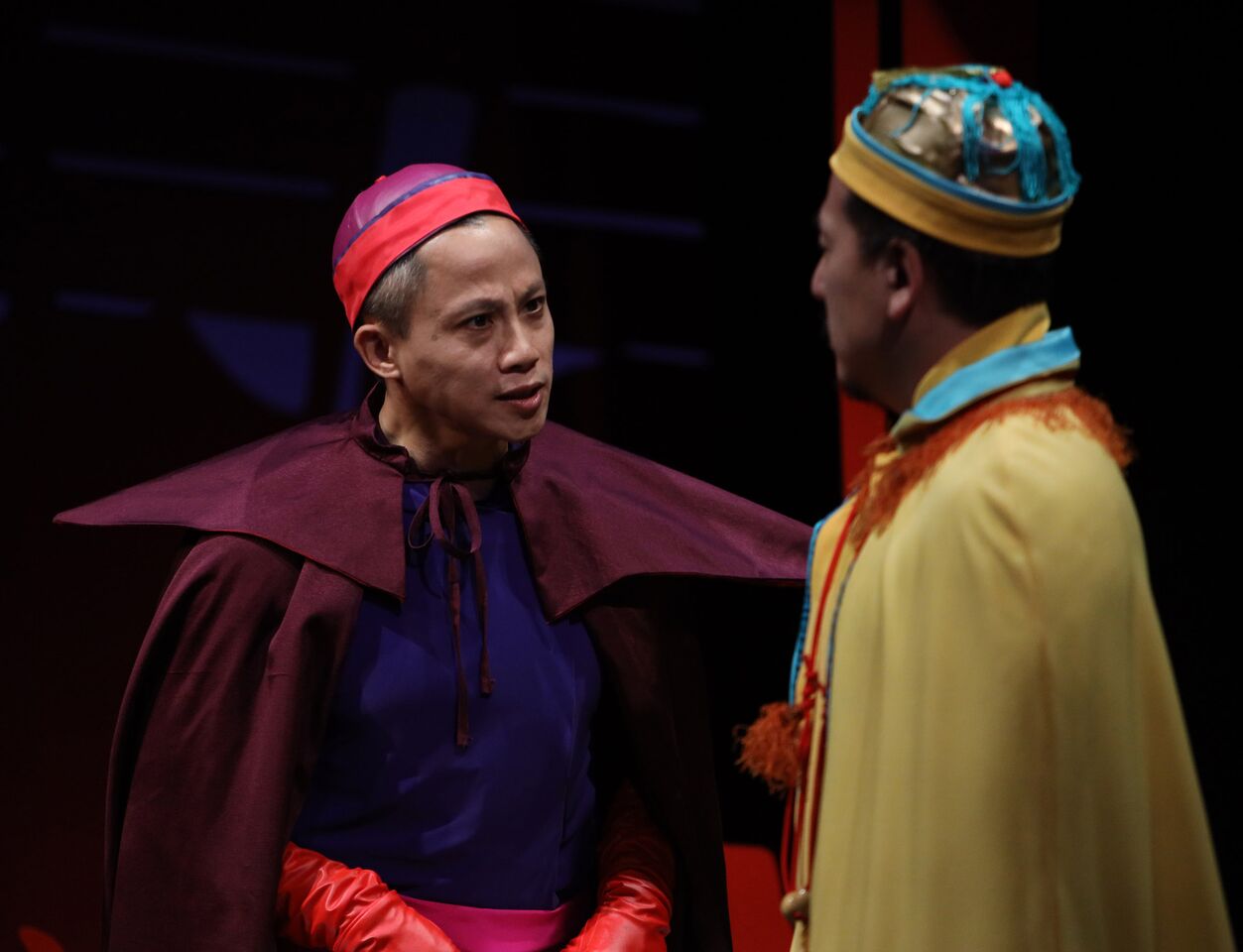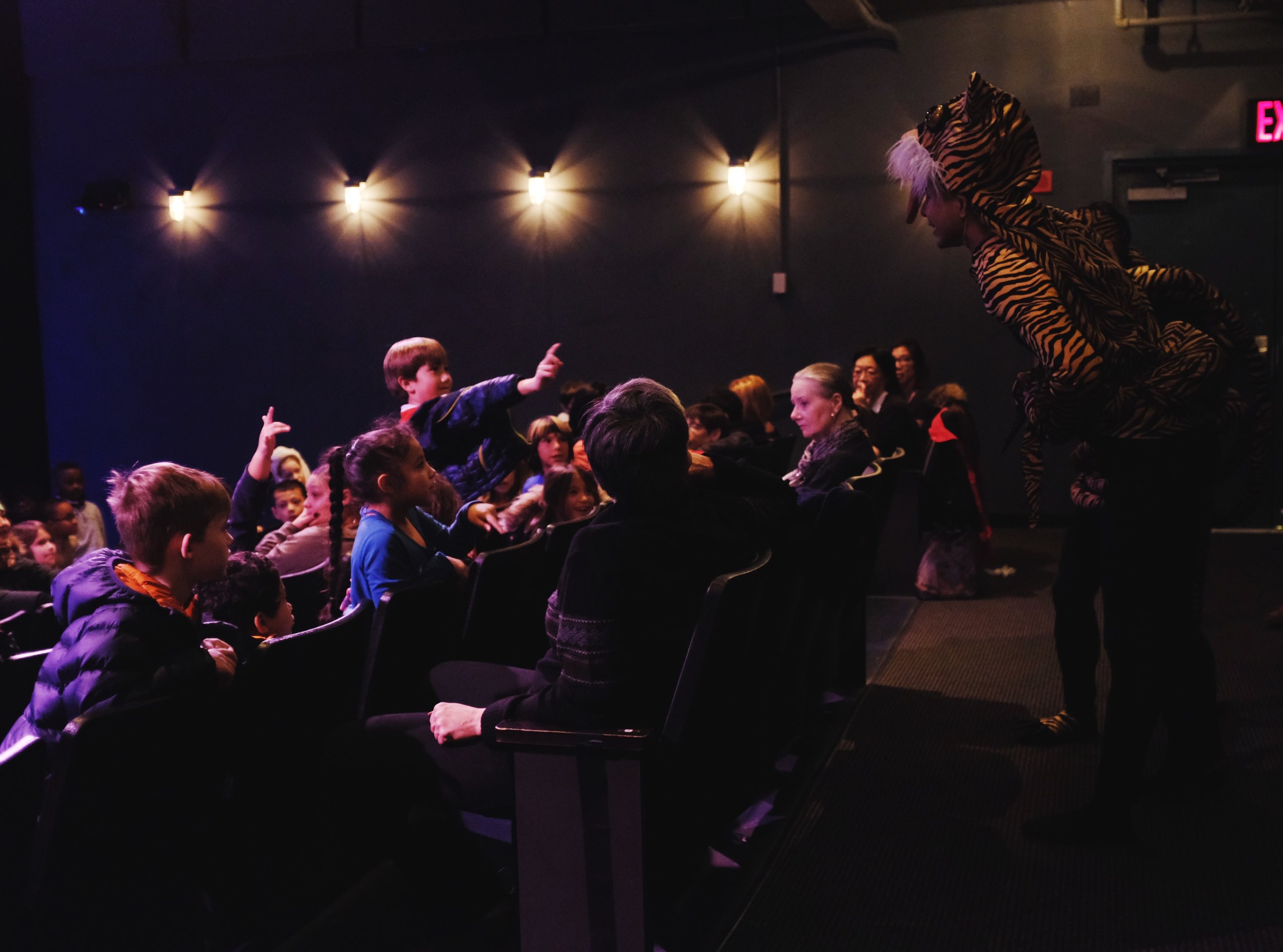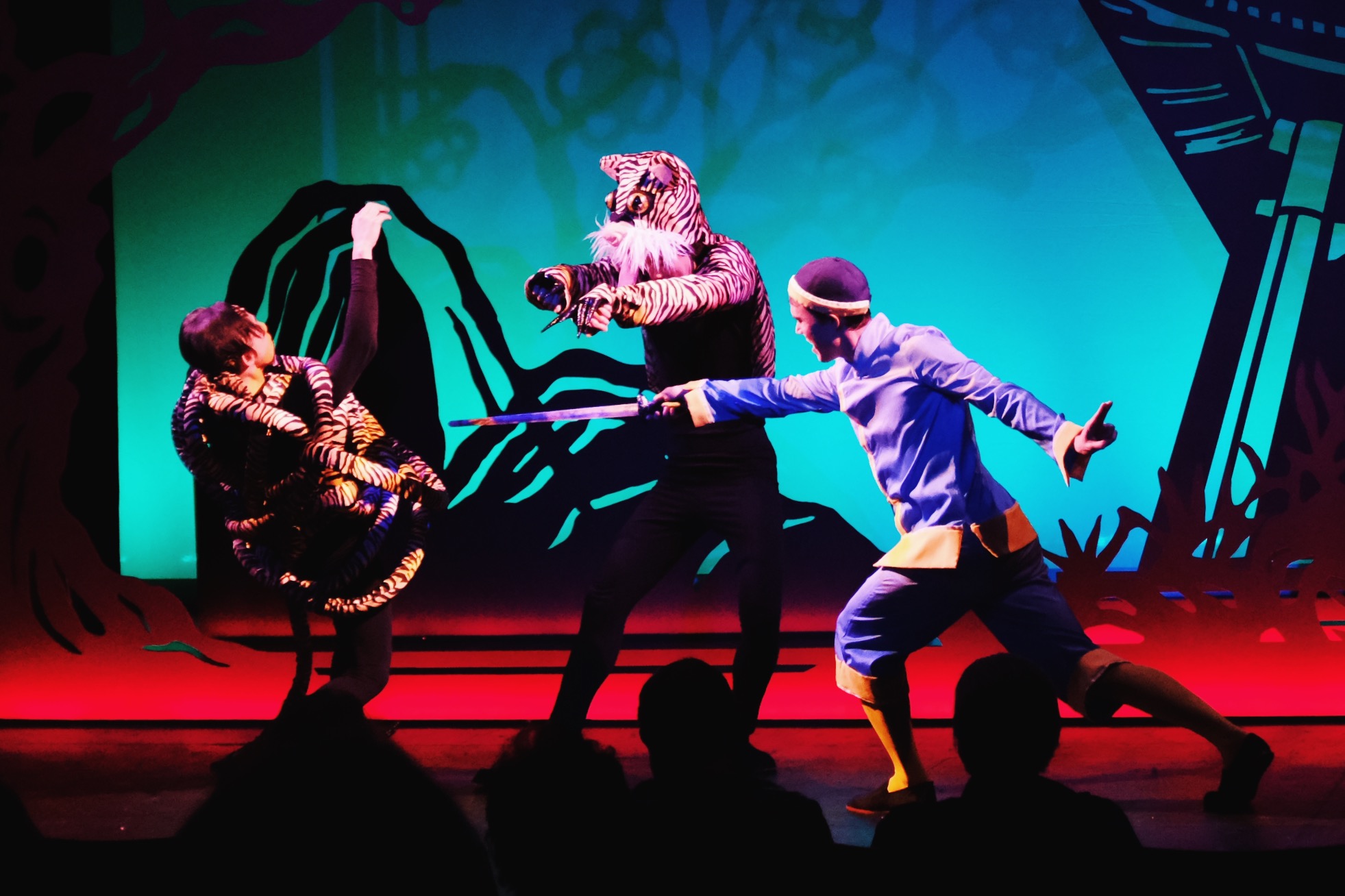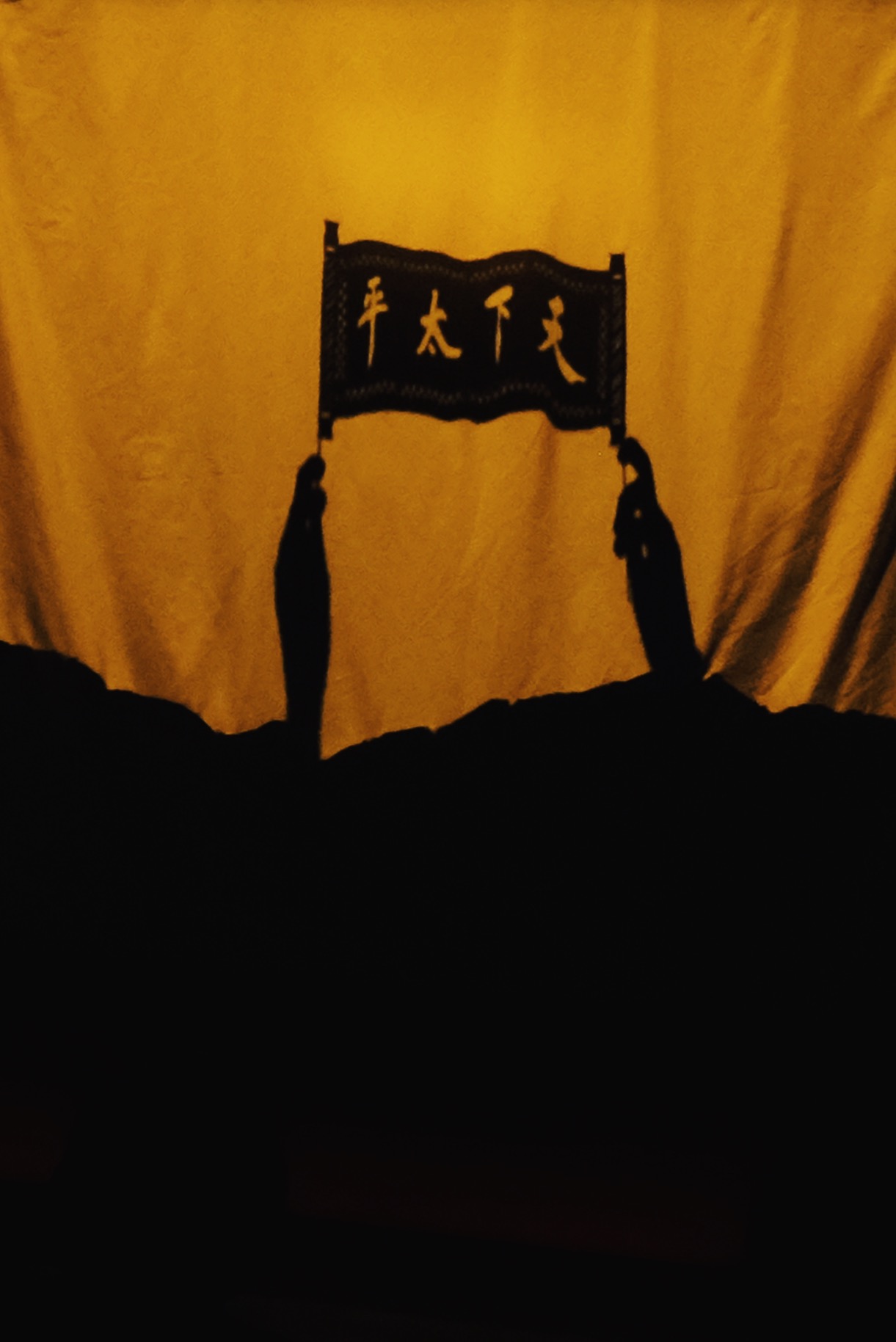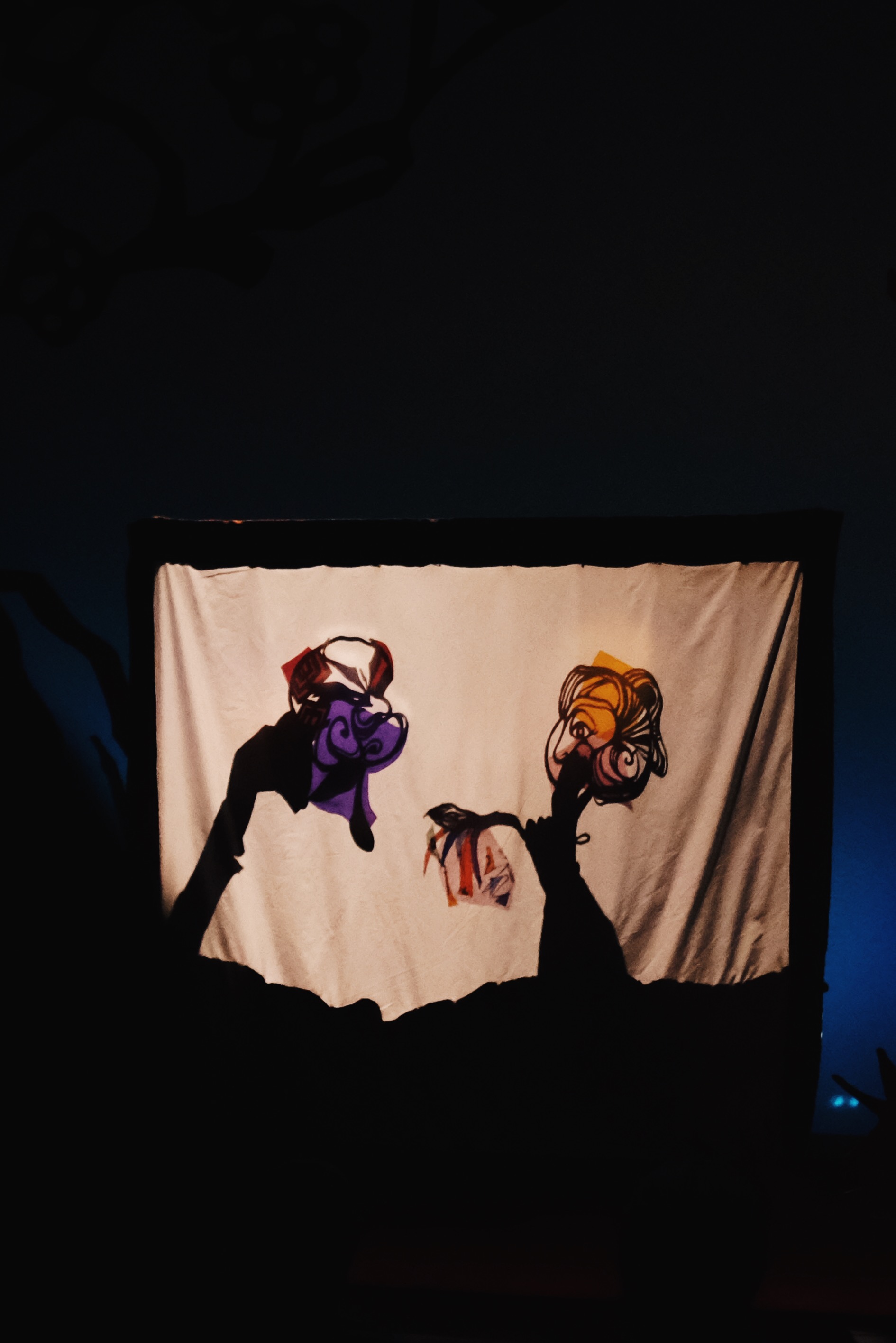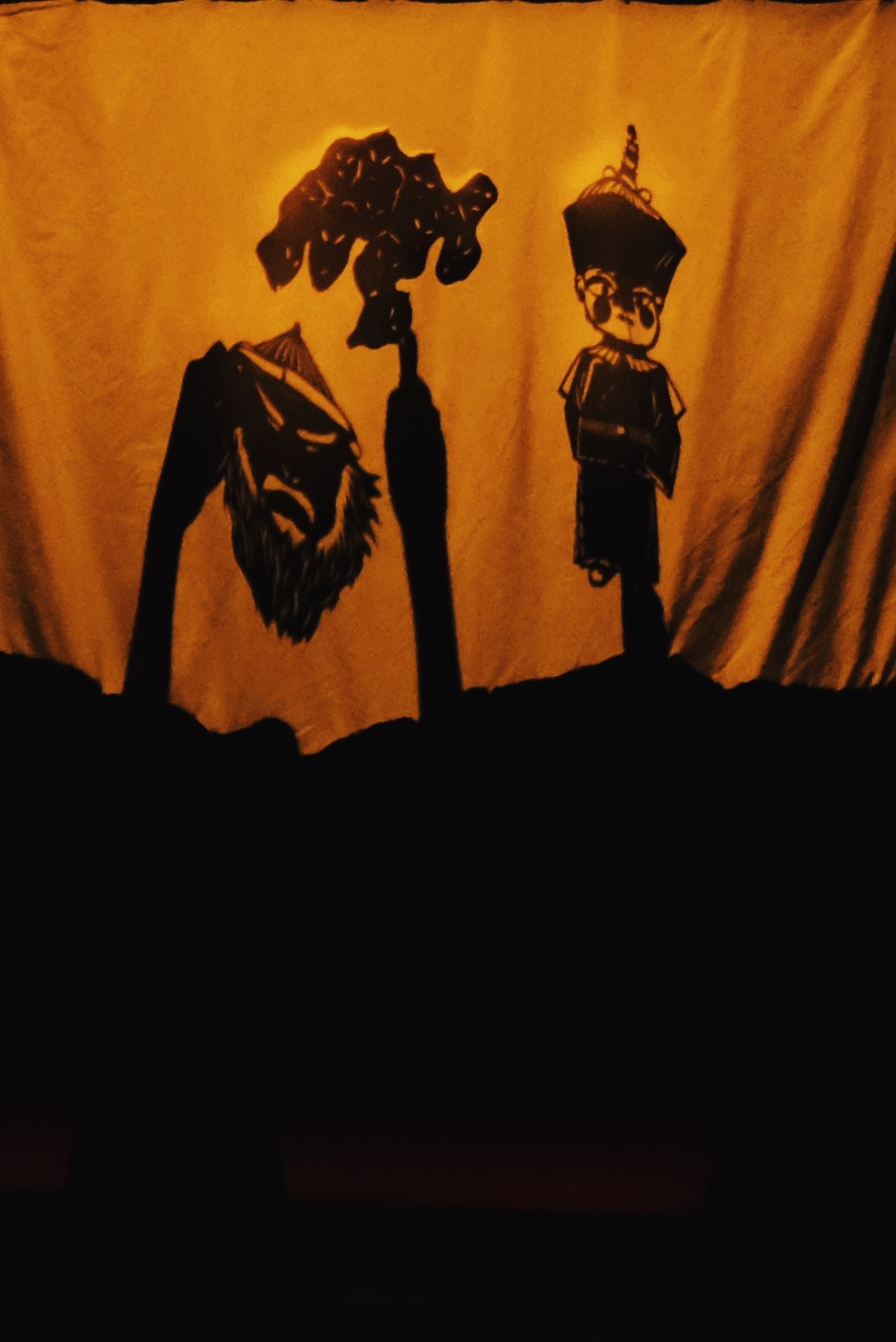 The Emperor's Nightingale is an adaptation of Hans Christian Andersen's story The Nightingale, set in 18th-century China, and brings to light the youthful exploits of the future Emperor Qianlong. He befriends a magical bird who helps him learn what he must do to be King. The play employs traditional Chinese lion dance, puppetry, and a pair of tigers and pandas to tell this fun, thrilling tale.

Pan Asian Repertory Theatre, now celebrating its 42nd Milestone Season in 2018-19, is launching its new educational initiative with the New York Premiere of The Emperor's Nightingale by Damon Chua, directed by Chongren Fan. This production emphasizes the importance of leadership guided by a moral compass, through the story about two rival teen brothers competing for the throne.
CAST
Leanne Cabrera, Ya Han Chang, Dinh James Doan, Jonathan Frye, Brian Kim, Roger Yeh
Creative
Playwright, Damon Chua
Damon is a member of The Public Theater's Emerging Writers Group 2014–15 and Ma-Yi Theater Company's Writers Lab, and is the recipient of an Ovation Award (Best World Premiere Play) for Film Chinois, which made its Off-Broadway debut with Pan Asian Repertory Theatre in 2015 and Incident at Hidden Temple in 2017. His TYA play, The Emperor's Nightingale recently made its world premiere at Adventure Theatre MTC. A National Endowment for the Arts, Dramatists Guild Fund, UNESCO and Durfee Foundation grant recipient, Damon's plays are published by Samuel French, Smith & Kraus, Plays for Young Audiences, and the Proscenium Journal. He is also a published poet and short story writer. www.damonchua.com.
Director, Chongren Fan
Chongren is a New York-based stage director who was born and raised in Shanghai. Directing credits: Romulus the Great by Friedrich Durrenmatt (Yangtze Rep), Stones in His Pockets by Marie Jones (Shanghai Dramatic Arts Centre), 410[GONE] by Frances Ya-Chu Cowhig (Yangtze Rep), Lost in Shanghai by Angel Lam (Pan Asian Rep), and The Final Kiss by Maurice Level (The Flea). He was a Resident Artist at Mabou Mines and Jonathan Alper Directing Fellow at Manhattan Theatre Club. He is the Artistic Director of Yangtze Repertory Theatre of America and Production Supervisor for China Arts and Entertainment Group's 'Image China' Series. www.chongrenfan.com.
Stage Manager, Kristine Schlachter
Kristine Schlachter Recent: Off-Broadway: Avenue Q Regional: Long Days Journey Into Night,Singing In The Rain, Cowgirls, Big River, Macbeth, Twelfth Night, The Magic Flute, It's A Wonderful Life: A Live Radio Play, The 39 Steps NYC: As You Like It, The Marriage of Figaro, Brilliant Traces,A Murder Is Announced, Aphrodisiac,The Little Square, FAME!,Cyrano De Bergerac, Caucasian Chalk Circle, The Mad Scientist Guide…(NYFRINGE 2015), The Roaring Girl, Her Portmanteau, Behind Closed Doors (NYFRINGE 2014), Allegro, Billy Witch, The Secret Garden, The Great Society, Swiss Family Robinson (NYMF 2013). BFA Syracuse University. Special thanks to my family for all your support.
Assistant Stage Manager/ Production Liaison, Sabrina Morabito
Sabrina Morabito is happy to be part of revival of Emperor's Nightingale. Most recent Production Stage Manager Credits: Sycorax Cyber Queen of Qamara, directed by Joan Kane with Ego Actus Production Co. at HERE. Past Pan Asian Stage Management credits, include: Daybreak, Lost in Shanghai, Incident at Hidden Temple, NuWorks (2017 & 2018), and No-No Boy (2016 & 2018). Sabrina is also Production Stage Manager for LiveIn Theater for their monthly shows and the Production Liaison for Pan Asian Rep.
Set Designer, You-Shin Chen
You-Shin Chen is a New York based scenic designer for performing arts. Originally born and raised in Taiwan, she came to New York to attend NYU Tisch School of the Arts where she received her MFA in 2014. As a theater practitioner, she is committed to diversity and humanity. Recent theater credits include: UGLY (Feather Theory, Bushwick Starr), Rock-A-Bye (BalletX, Wilma Theater), Eclipsed (Berlind Theatre, inclusion for PQ 19') ; Memory Retrograde (ArsNova & Under the Radar) Acquittal(Pan Asian Rep); Men on Boats, We are Proud to Present..., (Yale Dramatic Association); The Hollower (New Light Theater Project); Carrie, Nine, Urinetown, (New York Film Academy); Basement (Roly Poly Production, Nominated for Outstanding Set Design in 2018 NYIT awards) www.youshinchen.com
Lighting Designer, Leslie Smith
Leslie Smith: Recent Pan Asian Repertory designs include: No-No Boy, The Acquittal, Lost in Shanghai, and NuWorks. Other designs include: POUND (Triumverate Artists); Breitwisch Farm (Esperance Theatre Company); Art of the Hijab (Polybe & Seats); Ubu Roi, Peter/Piper, A Comedy of Errors, Spring Awakening (Post Theatre Company); Ami and Tami: An Immersive Musical Fable (Floating Tower); Eternal Spring (Gelsey Kirkland Ballet); The Trojan Women, A Chorus Line, How to Succeed . . ., The Nether (UNH); Ralph Lauren Flagship Windows; Homo Sapiens Interruptus (NYC Fringe Festival); Puppet Titus Andronicus (Theatre Row); The Dwarfs, Footfalls, and Rockaby (dir. JoAnne Akailitis, NYU Tisch). B.A. Lewis and Clark College; M.F.A. NYU Tisch. Adjunct Faculty Juilliard School of Dance. www.lesliesmithdesign.com.
Costume Designer, Karen Boyer
Karen Boyer designs and builds costumes in NYC and is excited to be working with Pan Asian Rep! Past and recent collaborators include harunalee, Yangtze Rep, Little Lord, Catherine Galasso, Gerard & Kelly,
Meta-Phys Ed, Target Margin Theater, Ballez, Polybe and Seats. For more: karenrboyer.com
Sound Designer, Joseph Wolfslau
Joseph Wolfslauis a set, sound, and costume designer based in Brooklyn. Recent designs include sound for The Peanut Butter Show (Little Lord), production design for Cendrillon (Promenade Opera), sound for Romulus the Great (Yangtze Rep.), sound for Brideshead Obliterated (Dixon Place), set, sound, and costumes for 410[Gone] (Yangtze Rep), sound for CoIncident (JACK), sound for Ski End (New Ohio), sound for CoVenture (Baryshnikov), set and costumes for Poor Sailor (Tugboat Collective), costumes for Rhinbecca, NY (TRE), sound for Quads (the claque), costumes for Middletown (Strasberg), sound for Old Paper Houses (Irondale), set and costumes for You On The Moors Now (TRE), and set and costumes for Obedient Steel (HERE).